Carnivals for Kids at Heart is not just about young Children, its about the kid in all of us. Celebrate this year with making your events, party's, Fun Raising efforts and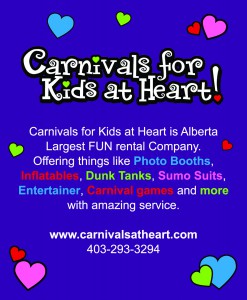 Business promotions exciting and memorable. We all like to laugh and play no matter what age we are.
Call us to have one of our specialist suggest the best type of party Rentals for you and your guests.