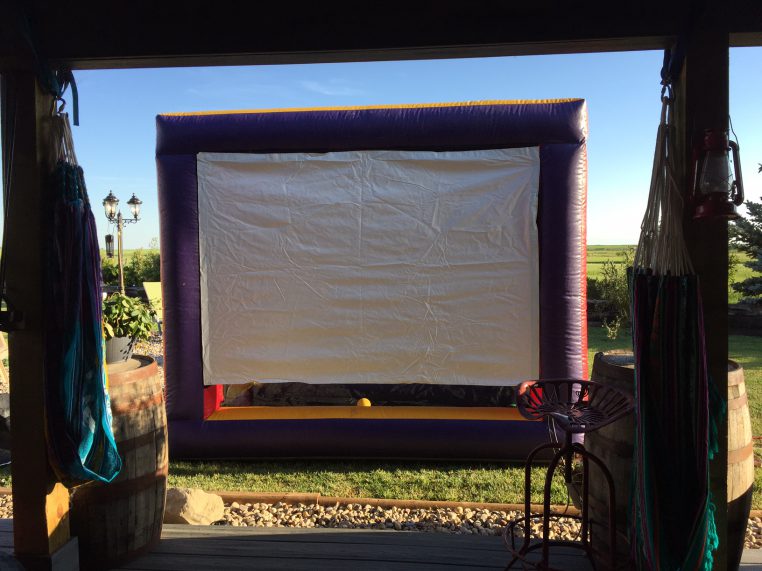 This is a new Outdoor all day all night item.
Rental the Foot ball/ Soccer /and Super Toss games for the Kids and keep them busy all day – Jut change
The easy to change canvas and all 3 NEW over sized Game. When the Sun Goes Down its an Large Movie Screen that you can hook up you projector/ small speaker and any type of movie player and have a night to remember under the stars.
Ask us about 3 day price!